Join IAUT for the BBQ Blast:
On Saturday August 7th IAUT will host a one-day BBQ picnic at Kelso Conservation Area, which is a 45min drive from Toronto.
<![if !vml]>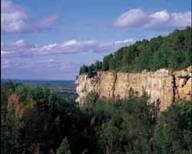 <![endif]>                            <![if !vml]>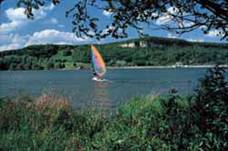 <![endif]>
Activities:
Biking and hiking trails: 16 km of hiking and world-class mountain biking trails
Swimming at a sandy beach: Lifeguard on duty, Change rooms, showers, and lockers
Fishing
Volleyball courts: Beach Volleyball
Boat rental: Kayaks, paddle boats, and canoes
Our Feast: IAUT's world famous all you can eat Lamb Kebob and Chicken Kebob
Plus!
We are planning to have:
-  Group hiking
- Playing Soccer, "Vasati", and volleyball
- Dancing and Salsa lessen at the shelter (yes there is a shelter in case it rained)
- Playing guitar and much much more…
Admission fee:
Ticket for those who will use IAUT Bus is $22
Including: Transportation, Food (barbeque, soft drinks, and snack), pre paid entrance fee and booked Picnic Shelter facilities
There is a Bus available at York mills subway station departing at 9:30AM sharp. The same bus will bring us back to Toronto at 9:30 PM.
Ticket for those who don't need transportation is $15
The deadline to purchase tickets is Aug 2nd 2004. Thickets are non-refundable.
How to buy a ticket:
Downtown: U of T Family Housing, 30 Charles St. West / Please contact Nazli (416) 964-1742 and (416) 779-8837
U of T: Earth Science Building / Please contact Kiana (416) 899.9112
Midtown: Yonge and Davisville / Please contact Shahyad (416) 898-0338
Uptown: Bayview and Highway7 / Please contact Kiana (416) 899.9112 and
(905) 771.9112
Directions:
From Highway 401, take Highway 25 north to Campbellville Road; go west to Tremaine Road. Go south until you reach Kelso Road. Turn right to park entrance.
Picnic Shelter Site: #9
OR
From Highway 5, take Tremaine Road north to Kelso Road. Turn left to park entrance.
Picnic Shelter Site: #9
For more information please visit: http://www.conservationhalton.on.ca/kelso.html
<![if !vml]>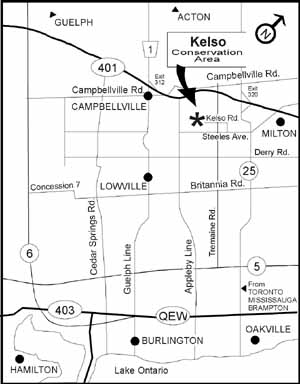 <![endif]>